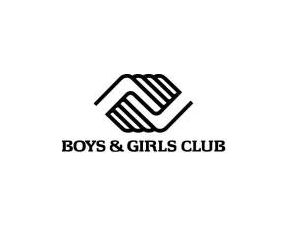 Scottsdale-based Go Daddy may be best known for its tantalizing Super Bowl commercials that feature beautiful women in little clothing, but this Web-hosting giant proved there's more to the company.
Go Daddy has partnered with the Boys & Girls Clubs of Greater Scottsdale to fight cyberbullying. The company donated $200,000 to create the Go Daddy Teen Technology & Multimedia Center. It also worked with the Boys & Girls Clubs to develop programs to educate children on what to do if they are being cyberbullied. The first computer lab is up and running at the Virginia G. Piper branch, 10515 E. Lakeview Drive, Scottsdale.
"We want to help teach young people how to deal with cyberbullies the right way," said Bob Parsons, CEO and founder of Go Daddy, who was on hand for a dedication ceremony last week.
According to the Cyberbullying Research Center, 20.8 percent of children ages 10 to 18 have been cyberbullied.
"I think this will be very beneficial for our members. This program will allow us to help thousands of the kids in our organization," said Cathleen Cole, an education coordinator at the branch.
Parsons mentioned the recent suicide of Jamey Rodemeyer, 14, of Williamsville, N.Y., who is believed to have been haunted by bullying. Other cases that have drawn national attention include the suicides of Phoebe Prince, 15, of South Hadley, Mass., and Tyler Clementi, 18, who was a student at Rutgers University in Piscataway, N.J.
The common goal of Go Daddy and the Boys & Girls Clubs is to help teens avoid that fate. "We want to help train (teens) on how to recognize cyberbullying, how to diffuse it, the best way to disengage from the bully and who to talk to and tell about it," Parsons said.
The message is getting across.
"I think that whoever does it hasn't had it done to them. They don't know how it feels," said branch member Ashley Yee, 12, referring to cyberbullying.
The Boy & Girls Clubs of Greater Scottsdale serves children ages 5 to 18, offering a place for students to hang out with friends after school, get help with homework and develop values like accountability, integrity, leadership, respect and teamwork. There are several programs devoted to the arts, sports and other fields.
The 10 computers at the new multimedia center are a favorite among the students. Social-media websites like Facebook and chat rooms are restricted, so most teens spend their time playing games or doing homework.
Sohum Mendon, 13 loves Red Remover, a puzzle game. He has been a club member for just over a year.
"The people who work here are the best. They're not like teachers, they really understand us," he said. His favorite part of the Go Daddy partnership is the new anti-bullying wallpaper that all computers have.
"Our kids are so involved in technology, whether it's Facebook or their cellphones. Giving them the tools to deal with potential problems is very important," said Christian Sanft, a teen development supervisor at the branch.
Go Daddy has donated nearly $5 million to charities so far this year, including the Arizona Humane Society and the Juvenile Diabetes Research Foundation. Parsons has his own blog at bobparsons.me devoted to fighting bullies.
Go Daddy is the world's largest Web-hosting provider and domain name registrar.
by Lisa Kennell The Arizona Republic Oct. 4, 2011 07:36 AM
Go Daddy, Boys & Girls Club join forces against cyberbullying